Effective Solder Fume Extraction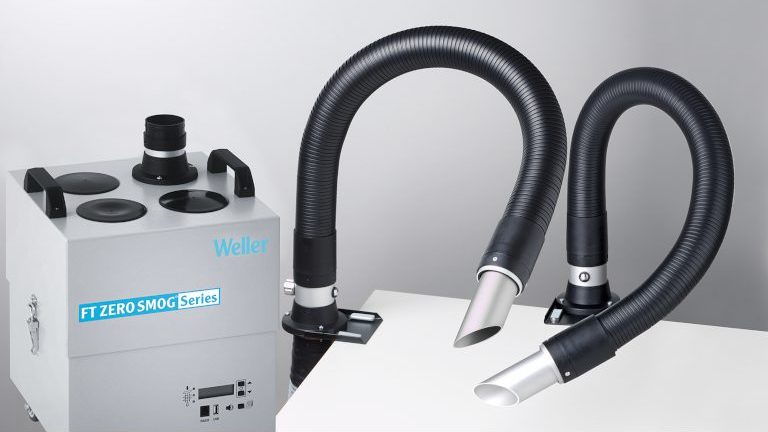 Weller Fume Extraction solutions can be used for a wide range of fume extraction and filtration applications but are especially useful for the particulate and gas fumes found in soldering applications.
All Weller Filter Systems offer very effective solder fume extraction, providing powerful extraction without being noisy. This makes them ideal for specialist manufacturing areas/applications like R&D, EPA Areas, Micro assembly (when used with digital microscopes), Test, Rework/Repair and for training areas.
The range includes filter systems for all levels of user…
Zero Smog EL for low volume, occasional soldering
MG130 for medium soldering applications
MG140 for high volume soldering for up to 2 users
Zero Smog 4V for high volume soldering for up to 4 users
From entry level systems right up to full, all day/shift soldering applications the Weller filter systems offer high levels of filtration with high filter capacity.
The extensive range of ESD filter systems, arms & nozzles allow the user to create an extraction solution for solder fumes at source within an EPA area.