Description

Concept workbenches have been designed for the requirements of the electronics industry, ergonomic qualities being an important requirement.
There are many possible adjustments, each detail practical in use.
The workstation can be adapted to the needs of the operator and work process.
All movements of the operator can be optimised, this increases performance and productivity and decreases work-related stress.
The modular design allows total integration and the potential to adapt to changes in the production environment.
Concept workbenches are also available in motorised and hand crank versions.
To view the various available accessories download the Product Brochure.
To request a customised quote use the 3D designer below and choose the options you require or contact us directly.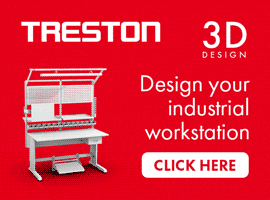 This bench is available in the following sizes:
Concept Bench
Frame Size
Allen Key Adj.
Max Load
 Crank Adj.
Max Load
Electric Adj.
Max Load
1000 x 600
200
200
300
1000 x 750
500
 200
 300
1200 x 600
200
 200
 300
 1200 x 750
 500
 200
 300
 1500 x 600
 200
 200
 300
 1500 x 750
 500
 200
 300
 1800 x 600
 200
 200
 300
 1800 x 750
 500
 200
 300
 2000 x 600
 200
 Not Available
 300
 2000 x 750
 500
 Not Available
 300
Available Drawer Units: