Description
The KIC ProBot monitors the Reflow Oven recording the Reflow Profile for each PCB.
The system is programmed using a KIC profiler.

KIC's  PWI (process Window Index) provides a single number to score the
results of the reflow
profile simply, prediction software creates an acceptable
in spec. reflow profile.
The ProBot options can be selected when ordering and upgraded later so you have only the options you need.
See the list of options in the table below.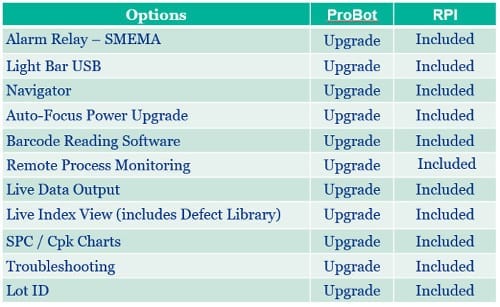 Click on ProBot or RPI to view each product page.