Description
PCB Underheater for demanding manual soldering
The Hotbeam 04 PCB underheater assists with challenging hand soldering or SMT rework tasks.
By preheating the assembly with a PCB underheater it takes less energy for the soldering iron to take the selected areas above liquidous,
creating quality solder joints without effort.
The Rapid heat technology simplifies lead free soldering and thermally demanding soldering tasks.
The programming is automatic with a self teach facility.
Bench Flush Mount Kit: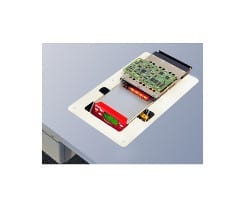 Suitable PCB Supports:
All supports are magnetic
for use with a metal base plate.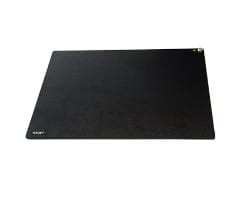 Hand Fix Base Plate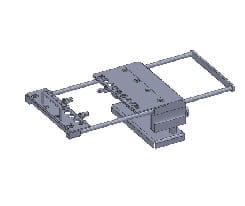 Clamping Holder
Adjustable
H= 55.5mm to 69.55mm
Magnet Holders H=55.5mm:
Support Rails H=55.5mm: