The MG130 fume extraction system is designed to be a quiet, efficient and an economical solder fume extraction system.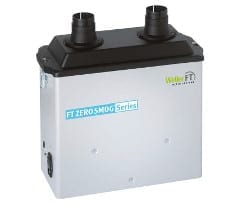 A relatively small system at 460mm x 210mm x 500 mm and weighing only 11kg it is easy to find space for it under the bench.
As it is a portable solder fume extraction system it is easy to move when redesigning the production area or if it is required on another job.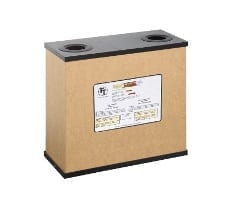 The filter is designed to remove all the the fumes and dust created by solder fumes.
The airflow balanced to ensure the fumes are processed to remove all harmful fumes.
< Pre-filter

Main Filter containing:

< Particle Filter

A Hepa Class H13 Filter
99.95 efficient.

< Gas Filter Media
        Carbon and Chemisorbant pellets
99.98% efficient.
The filter contains a particle filter to remove dust and enough gas filter media to last 1500 hours.
The filter should last between 9 – 12 months in most standard shift low to medium fume production environments.
This keeps the cost of ownership low, the filter has to be changed annually, there is no unused filter media when changing.
There are many fume extraction arms and fume extraction nozzles available, the solder fume extraction system can be designed for most soldering applications.
The MG130 solder fume extraction system is supplied in one arm or two arm NL nozzle kits.
The Alfa nozzle is the perfect solution for solder fume extraction.
Placed behind the work piece on the bench, the fumes are drawn across the bench from the soldering iron tip, a reasonable area in front of the Alfa nozzle is captured.No  soldering tip extraction nozzle clipped to the soldering iron handle, no nozzle in the way at the soldering iron tip.

The work piece or nozzle does not need to be moved to ensure efficient capture of the soldering iron fumes.
Contact us to discuss your solder fume extraction requirements.