It is not possible to supply a rework nozzle for every component on the market and some components may not suit a standard rework tool due to the layout of the board.
Martin offer custom nozzles for their rework stations.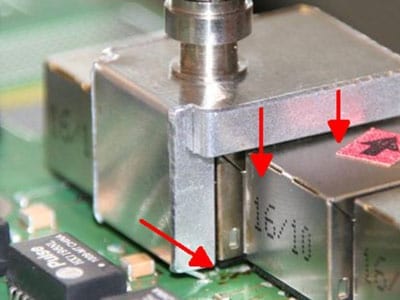 View the Custom Rework Station Nozzle product on our website and click on request a quote and we will contact you regarding your application.